Mollie Kathleen Gold Mine Tour
Hours
Closed for the Season 
Opening early May 2024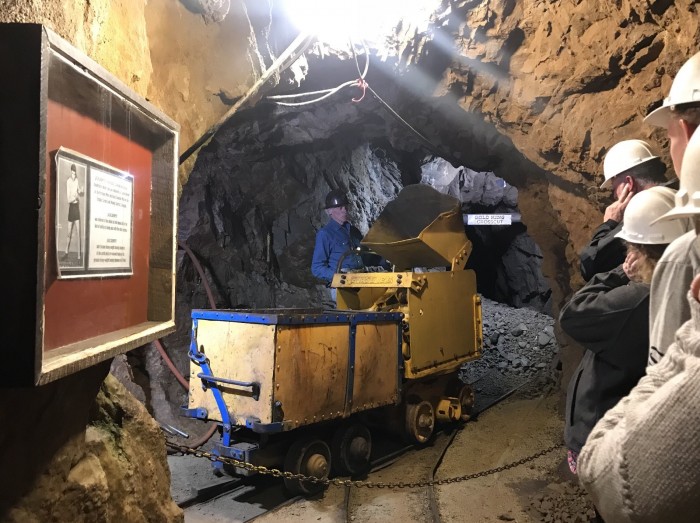 You can Be Part of This Gold Mining Adventure!
Descend 1000 feet in America's  
Only Vertical Shaft Gold Mine Tour
Experience the "Old West" as it was for hard rock gold miners of "The World's Greatest Gold Camp," Cripple Creek, Colorado.
Really get into Colorado
on this 1 hour tour
 Vertically descend 100 stories into the earth.  
 Witness the evolution of underground mining.
 View gold veins in their natural state.
 Ride an underground tram air locomotive.
 Experience the sights and sounds of mining 

equipment.  

Less then a quarter mile of flat and level walking required.
Free Gold Ore


Receive With Your Tour
FREE GOLD ORE SAMPLE